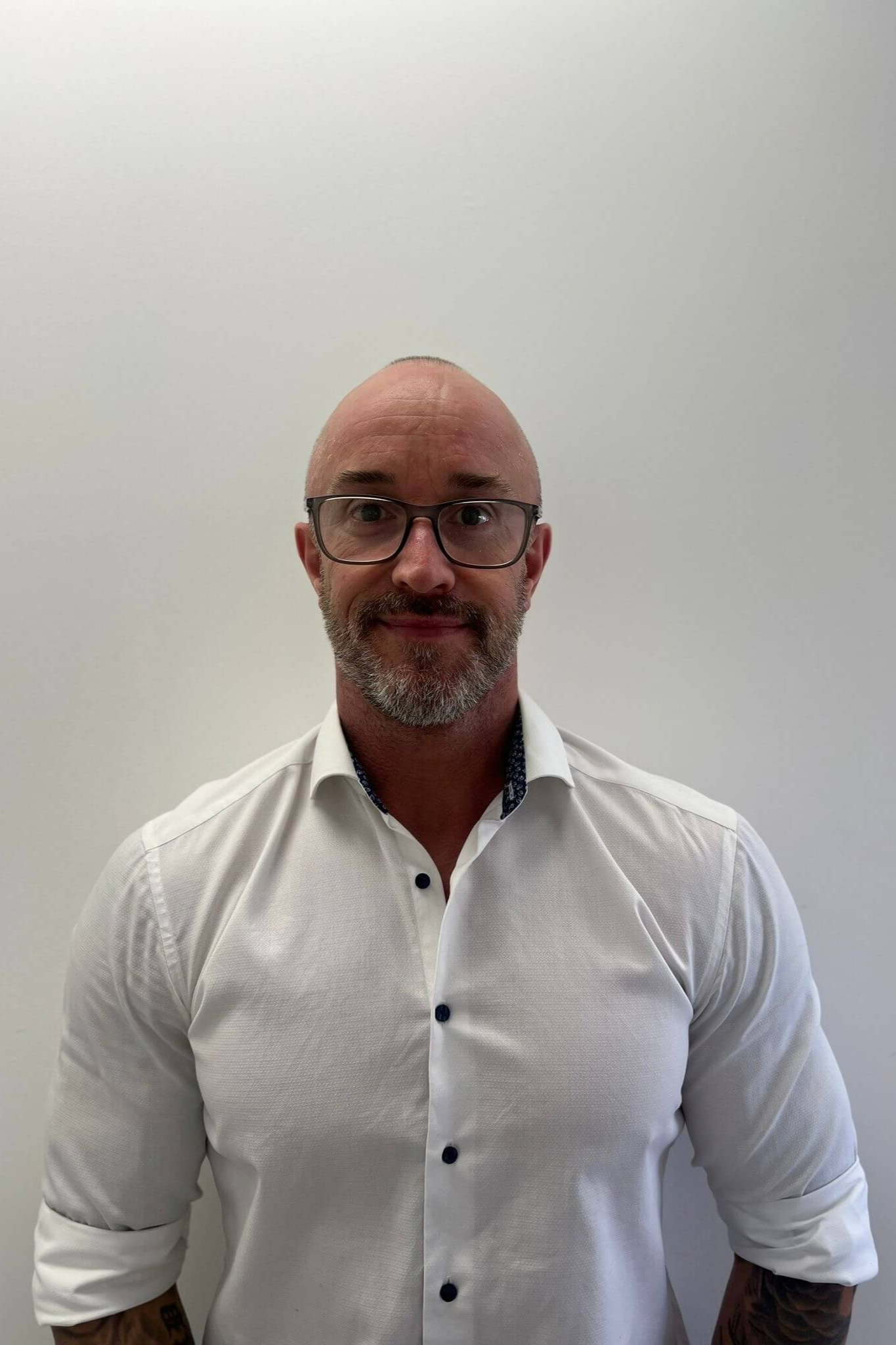 Doctor of Chiropractic, SOT practitioner. Member of the General Chiropractic Council & British Chiropractic Association
Dr. Nygaard feels very privileged to be able to help people lead healthier lives.
His focus on not only reducing pain but also preventing its recurrence aligns with a holistic approach to well-being. The idea of showing patients how their bodies can repair themselves with chiropractic support emphasizes the body's inherent healing abilities.
His belief in maintenance as the best cure resonates with the idea that proactive care and ongoing support can prevent issues from escalating or reoccurring. This preventive mindset can indeed lead to long-term health benefits.
 Dr. Nygaard enjoys spending his free time in the gym. This dedication to personal fitness and well-being further enhances his understanding of the human body and contributes to his expertise as a chiropractor.
His approach to chiropractic care reflects a deep commitment to his patients' health and well-being, and his passion for helping others is truly inspiring.
Doctor of Chiropractic & member of the General Chiropractic Council & United Chiropractic Association
Dr Callum Baker graduated from the AECC University College in Bournemouth with a Master of Chiropractic degree.
After experiencing the benefits that chiropractic has on people's health first-hand, Callum was inspired to pursue a career in chiropractic.
Callum is passionate about helping patients to restore their optimal health and function through chiropractic treatment methods and rehabilitation programmes.
In Callum's spare time he enjoys rugby, spending time with family and friends and treating his animal chiropractic patients!
Dr Emily Crofts is a Doctor of Chiropractic & member of the General Chiropractic Council & United Chiropractic Association
She chose to become a chiropractor after receiving treatment herself and experiencing the benefits from a young age.
Emily's patient-centred approach to care helps her to assist her patients on their road to recovery. She has a particular interest in pregnancy and paediatric care. Chiropractic treatment is both gentle and effective for pregnant women and babies!
Her aim for treatment is to assist the body to heal itself from the inside out and prevent reoccurrence of pain by finding the root cause of the issue.
When she's not treating patients, Emily enjoys eating good food with her family and friends!
Dr Ben Tarbuck is a highly qualified chiropractor, achieving first-class honours from the AECC University College as a Master of Chiropractic.
After experiencing the benefits of regular chiropractic care throughout his career as a competitive gymnast, Ben was inspired to pursue a vocation as a chiropractor.
By allowing people to function at their maximum potential through individually tailored care plans, Ben takes great pleasure in helping his patients reach their personal goals.
When he's not in clinic, you'll find Ben exploring the outdoors, socialising and playing or watching sports.
Sports Massage Therapists
Scott chose to become a Sports Massage Therapist after discovering an interest in anatomy and musculoskeletal care, thus how massage can have a direct benefit on both health and recovery from injury.
He is passionate about patient care and helping to restore a pain-free range of movement, whilst further educating clients on how to prevent injury from reoccurring in the future.
In Scott's spare time, he enjoys spending time in the outdoors, going to the gym and playing cricket for his local team.
Beverly, Operations Manager
"The values of Back2normal and their dedication to patient care makes it a very rewarding place in which to work"
Beverly is married with 4 daughters and says she is privileged to be able to call the Back2normal team her second family. She has worked with chiropractors and chiropractic clinics for over 10 years and been lucky to have worked with Jonas Nygaard for 8 of these. Outside of the clinic she enjoys furniture painting, cooking, eating out and reading.
Louise, Receptionist
"I love working at Back2normal, getting to know all the lovely patients and seeing how they benefit from their treatments and the difference it can make to their quality of life."
Louise is a grandmother to four children and loves spending time with them and the rest of her family, going to the gym, gardening and baking, especially celebration cakes- she made her daughter's wedding cake! Louise has worked in the finance, education and recruitment sectors but finds working in the healthcare sector the most rewarding.
Debbie, Receptionist
"It is so nice to work for a company that values the personal touch"
Debbie is a mum to two and a nanny to four. She likes to spend her spare time exploring foreign climes, fine dining and dog walking. She has been lucky enough to work with Jonas, Beverly and Louise for some 9 years and says she thoroughly enjoys the interaction with patients.
Joanna, Receptionist
"I love working at Back2Normal- greeting patients and getting to know each and every one of them"
Joanna comes from a hospitality background so her experience has always been in excellent customer care which is why she is such an amazing member of the Back2Normal team. Joanna loves
 to travel, spending time outdoors and exercising as much as she can.
Lorraine, Receptionist
"It is a real pleasure to work with a group of such dedicated practitioners and staff, committed to improving the lives of their patients."
Lorraine comes from a background of Admin/Accounts and has worked in the healthcare sector for over 10 years. She enjoys spending time with her family and keeping as active as possible!